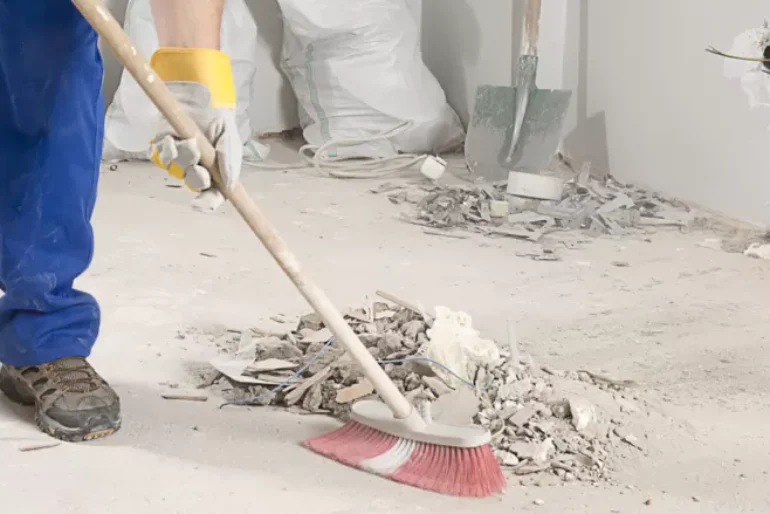 Why Choose Clean24hr for Post Construction/Renovation Cleaning Services?
At Clean24hr, we understand that after the completion of a construction or renovation project, the last thing you want to deal with is the aftermath. Our professional post construction/renovation cleaning services are designed to save you time, energy, and ensure a flawless environment for you to enjoy. Here's why our service stands out:
Benefits of Our Post Construction/Renovation Cleaning Services

1- Efficient Material Management
2- Safe and Proper Waste Disposal
3- Expert Cleaning Techniques
4- Time and Stress Savings
6- Customized Cleaning Solutions
Experience the excellence of Clean24hr's post-construction/renovation cleaning services. Contact us today for a complimentary consultation and let us restore the brilliance and cleanliness of your newly built or renovated space.
Trust Clean24hr to deliver exceptional results that will impress and exceed your expectations. With our professional team handling the meticulous cleaning process, you can enjoy the convenience, quality, and peace of mind that come with our services.
Discover why clients trust Clean24hr for their cleaning needs. We are dedicated to delivering outstanding results that leave your space looking impeccable. Sit back and relax while we take care of the details, ensuring your satisfaction every step of the way.
Free Estimation
Get a quick response within 24 hours