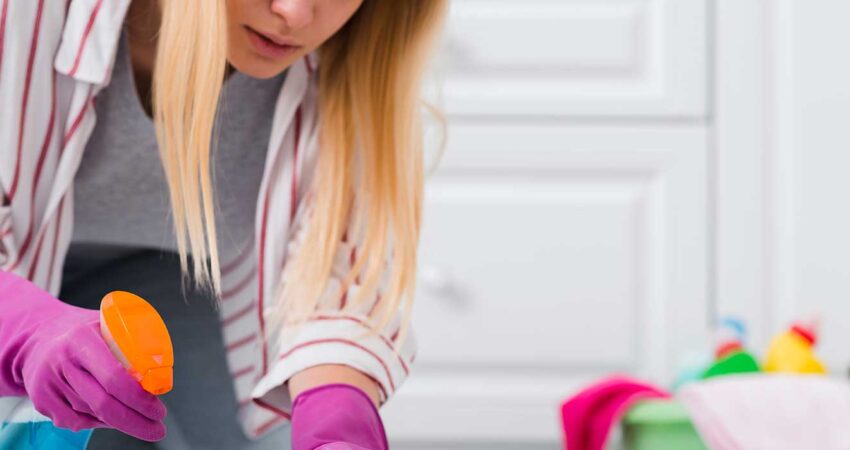 The Holy month of Ramadan is here and with that comes the time of peace, harmony, and tranquility. However, you might be feeling a bit overwhelmed thinking about the extra responsibility bestowed upon you, including iftar dinners, preparing suhur, cleaning the house, or keeping up with your day job.
With a long to-do list and daytime fasting, we know it can be exhausting and hard to remain energetic for your after-work chores. Allow Clean24hr Team to help you with your house cleaning and daily task requirements, while you balance your schedule and energy where it matters the most during Ramadan season – spending time with family and loved ones!
Following are some of the tips to help you prepare better for Ramadan this year and earning the blessings of the almighty and feeling you've been able to give your part this holiday season.
Cleaning Your House
Having a clean house provides you a better experience in Ramadan and allows you to focus on your worship, time of giving and get some tasks tha's been laying around for some time. Being the time to reflect and earn the blessings of the Almighty, a clean environment increases your clarity and provides a quality time where it matters the most.
However, the energy levels in the month of Ramadan can be shallow. Moreover, Clean24hr Team understands it. Housekeeping services will ease the house cleaning stress on and allows you to direct your time. Clean24hr Team's on-demand cleaning assistants can help you with vacuuming, deep cleaning, cleaning dishes, and bathroom among many more. Get organized with Clean24hr Team house cleaning services.
Stock up Refrigerator
Rather than going outside daily to buy essentials food items that you will need for preparing iftar and suhur, stocking your refrigerator with required grocery and food items will ensure stress-free and enjoyable Ramadan.
However, before you stock up your refrigerator with essential food items, ensure that it is clean inside out. Shelves and drawers of refrigerators are filled with stains and collect spoiled food over time. The entire kitchen gets dirty because of daily cooking activities, and being the holy month of Ramadan, you would not want this to hinder with your food preparations. Clean24hr team's deep cleaning experts know exactly how to clean your kitchen inside out including refrigerator, providing you a clean place to cook food for your friends and family.
Decorate Your House
Decorating your place with lanterns and banners, creating a positive surrounding around the house, allowing you to dedicate yourself in complete harmony enjoying this blessed holiday with the spirits that are set upon you.
Moreover, have a dedicated decorated place to yourself, where you can worship each day helps you to connect better with the Almighty. Praying in the right place will create a soothing environment even when guests & family comes for a visit. Ramadan Kareem!
Does cleaning your house sound like a job for you, during the month of Ramadan? If not, Clean24hr Team's Maid and Cleaning services will have you covered. Find out how Clean24hr team will take care of those household chores!
Call Today – 438 225 5011
WhatsApp Us – +1 438 225 5011