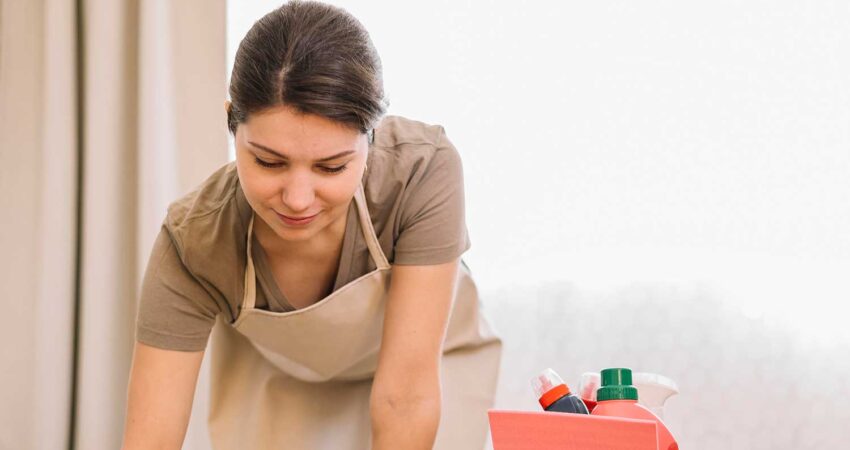 We all love to party and socialize with friends and family at home. Never-ending conversations overs meals and dancing through the evening is so cool. Though entertaining is fun, the before and after party cleaning isn't. After a long night of partying, the last thing you want to do next morning is clean.
Now that the party date and time are finalised, you're juggling several tasks such as cooking, shopping, decorating the house alongside other household chores. All this can put mental strain on you and that's why it's prudent to hire house cleaning professionals to tidy up the house and get it ready in no time.
That's where Clean24hr, a reputed cleaning company in Dubai, can take the cleaning stress off you in one call. Our skilled cleaners will efficiently get your place set for the party and resume it to the way it was once the party ends. As expert home cleaners they'll bring the right cleansers, degreasers, sanitizers and deodorizers and most importantly the experience to do a perfect job. This way you get enough energy and time to prepare for the party.
We can profoundly help you from small parties to large celebrations and you can appoint our cleaners for both pre and post party cleaning services.
Before party clean
Before your guests arrive you need your house to be not just clean but also smell good. As soon as your guests walk in they must get a feel-good factor and take on the party vibes. The windows, floors, entrances, garden, barbeque zones, party hall, main bathrooms, furniture, kitchen and other areas of the house needs to be cleaned.
Our trained home cleaners will clean up the premise in accordance with your wishes. Our cleaning services include vacuuming, dusting, mopping and furniture cleaning. We also clean and sanitize toilets, kitchen surfaces and villa exteriors. Whether it is a grand celebration of a birthday, anniversary, baby shower or graduation, your guests are sure to have a gala time in a neat and tidy venue.
After party clean
Resulting aftermath of parties seem as if a tornado struck your house. When so many people partied around your place mess and garbage easily build up.
Once the party is over, no worrying about all the scattered mess, spills and stains. No matter the extent of the pile-up, our home cleaners will get the house to its original pre-party condition in no time. Whether it is disposing the thrash or setting up the house the way it was before, we handle it all. Hire our maid services in Dubai for more specific tasks such as organizing the house the way you want it to be and doing the heaps of the dishes.
Just have an enjoyable time and skip all the hassles of cleaning up before and after events.
Host more parties and entrust the cleaning on us

Hosting a large party this weekend? Rope in home cleaning experts when you love to party but hate clearing up the mess. Give us a call on 437 826 5909 to find out more on how we can assist you with pre or post-party house cleaning in Toronto, GTA and north York & Mississauga!